Dimitri_R
2019-03-06T10:36:22+03:00
New Planar 4K LCD Digital Signage solutions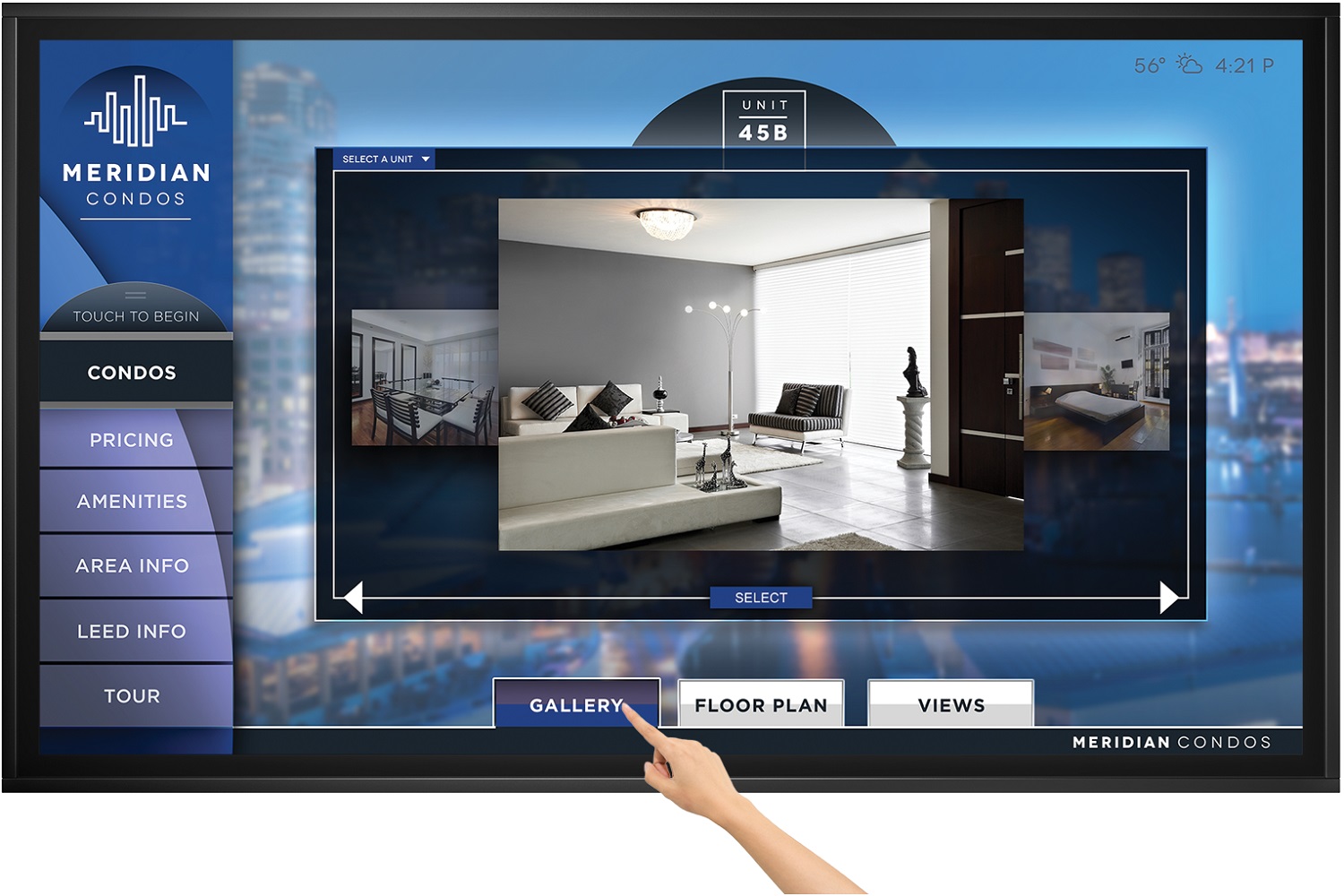 21/02/2019
Introduced at ISE-2019 new 100″ LCD Digital Signage display by LEYARD now available at the AV PROM Company.
New 100″ Digital Signage display Planar EPX100.
One of the biggest LCD solution for the Digital Signage!
The Planar® EPX Series is a 100" 4K LCD display with Ultra HD resolution (3840 x 2160), high brightness of 700 nits and a wide color gamut for stunning image quality and deeper, richer color reproduction. Designed with commercial-grade features, the Planar EPX Series meets the demanding requirements of retail and corporate digital signage applications.
Also available in touch, the Planar EPX100-T brings interactivity to the 4K immersive experience.
Optimized for Digital Signage
4K resolution for life-like picture quality
High brightness of 700 nits for high impact messaging in high ambient lighting environments
Wide color gamut for deeper, richer color reproduction
OPS (Open Pluggable Specification) slot enables seamless integration of compatible digital signage hardware
Logo-free bezel
High Performance
4K@60Hz DisplayPort and HDMI connectivity including HDCP 2.2
Upscaling of Full HD or sub-1080p content to fill the entire 4K display area
24×7 operation and reliability to support extended use
Durable, all metal enclosure
Fanless for whisper-quiet operation
Configuration Flexibility
Mountable in either portrait or landscape orientation
VESA mount compatibility
Simultaneous multi-source viewing of 2 or 4 sources at one time
Crestron control module available
For calculating projects using equipment LEYARD Planar EPX 100/EPX 100-T, please contact the sales Department of a company AV PROM by phone +7 (495) 212-08-30, send a request or mailto  info@av-prom.com
100″ Planar 4K LCD solutions avilable in AV PROM
Dimitri_R
2019-03-06T10:36:22+03:00